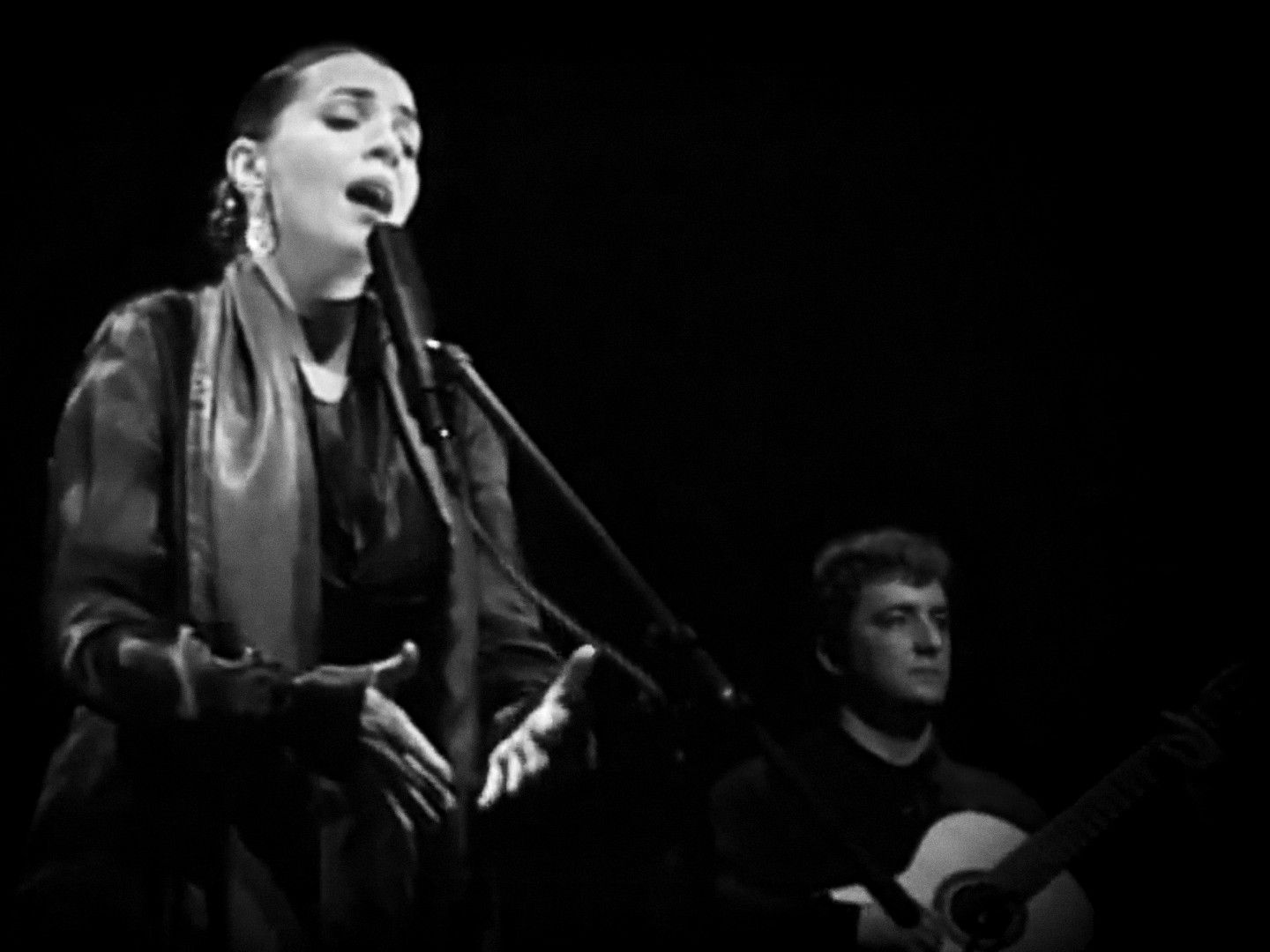 Madredeus "Não muito distante"
1. Madredeus "Não muito distante" (Not much longer)
Voice: Teresa Salgueiro
Words and music: Pedro Ayres Magalhães
from 1997 album "O Paraíso" (Paradise)
This song has emotional Fado-like lyrics, and the singing does quickly attain a Fado-like intensity and sense of desperation. But the backing is played in a more modern musical style, with an even tempo. The singer Teresa Salgueiro is as dominant as any fadista, but she is accompanied not by the high-pitched Portuguese guitar but an altogether different line-up - here two classical guitars, an acoustic bass and a keyboard synthesiser.
This is Madredeus. Since its first album in 1987 Madredeus has introduced into Portuguese music a parallel track to Fado that resembles it, but that is capable of appealing to wider audiences both in Portugal and abroad. Madredeus also deals with an overlapping but somewhat greater range of subject matter. So Fado 2.0 - not the same as the domesticated Fado tradition handed over from the dictatorship period, nor the new Fado of the later 1990s Fado revival, but not in any way a less intense music or less Portuguese either.
What this song is about: The title "Não muito distante" means "Not too distant" or "Not far off", in other words when they will next see each other. But the singer feels she is now being fobbed off with a promise. In reality she has lost her lover. And she feels it's her own fault. She wasn't satisfied with the relationship, demanded more