www.portuguesemusic.info
Welcome! This whole site is a sampler of Portuguese music, so you can hear what it sounds like and get a feeling for what it means. It concentrates on the styles most popular in Portugal, going back over the last 50 years so you can find out how this extraordinary music has come about.
The Portuguese do of course listen to other western music, but I don't cover that here. Instead the focus is on music from Portugal sung for the most part in Portuguese. To the extent copyright law allows me I give samples of the lyrics and translations into English where I can. Where I can't translate I'll paraphrase or give a summary of what I think it's about.
Music is a form of memory. It helps create a shared understanding among people, a sense of who we are and what we have in common. Music can do this because it evokes feelings. And what we have in common with other people is only occasionally knowledge or opinions. What we share with other people is feelings. Discovering and connecting with an unfamiliar music deepens our connection with humanity, and our own self-knowledge. Music thus becomes a source of strength, hope and resilience.
About the Author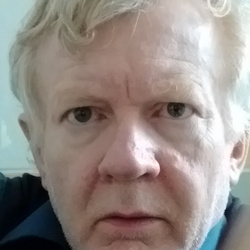 I'm Ian Stobie, a blogger based in the UK. I live in England, but love Portuguese music. I want to discover more of it and understand what it means.
I first visited Portugal in 1975 at the tail end of the Revolution. There was a lot going on at the time, but I didn't notice much in the way of music. People were not singing Fado or anything else from the rooftops. Apart from a few people on tractor trailers singing songs I now know probably came from the Alentejo. The tourist industry was completely disrupted so there wasn't a market for tourist-oriented music and many venues were closed. People in their homes seemed to be mostly watching Brazilian TV when it came to entertainment shows. Politics of course dominated everything, but the atmosphere was surprisingly not tense.
I may write about this more at some point as Portugal in 1975 did deeply change my view of the world. I went back home, re-oriented what I was doing and got on with my life. I retrained as a computer programmer, later became a journalist for much of my career and later yet a marketing manager for a UK charity. I completely forgot about Portugal, the Portuguese language and Portuguese music - which I'd known very little about in the first place.
Until four years ago. When I heard this song. Where was this extraordinary music coming from? I had heard nothing like it.

Madredeus "O Sonho" playlist
Madredeus "O Sonho" (The dream)
Voice: Teresa Salgueiro
Words and Music: Pedro Ayres Magalhães
from 1997 album O Paraíso (Paradise)
Madredeus was the gateway drug into Portuguese music for me. I have since started learning the language, have revisited Portugal and discovered many other wonderful artists and musical styles flourishing there.
This site is the outcome. Partly it's born out of annoyance. Why has the music industry kept so quiet about Portugal? For years I was wanting to find something decent to listen to, and all the while Portugal was producing it.
In the music industry's defence, language is a major barrier to the acceptance of foreign music in the largely monoglot cultures of Britain and the USA. Even as skilled a marketeer as Simon Cowell had to give up on his plans to boost British singer Cheryl in the US because the Americans simply couldn't understand her. And she was speaking English - albeit with a northern regional accent. How much harder would it be for a Portuguese language artist to break through, and would their sales ever justify the costs of getting them established?
This is why - with a few exceptions, Portuguese artists have had almost no impact in the English-speaking world in recent years. Mísia, Mariza and Madredeus have had some success, but within the niche World Music category. And Salavador Sobral won Eurovision for Portugal in 2017.
But many Portuguese artists have done better in France, where there is still a large expatriate Portuguese community. In a long list of other countries - Japan, Belgium, the Netherlands, Germany, Serbia, Canada, Mexico and Korea, special factors have helped make a particular Portuguese artist popular from time to time. But even in Portuguese-speaking Brazil the music of Portugal itself is a decidedly minority interest.
This is a great shame, as we all need great music. And Portugal has a lot to offer.
Now of course the economics of the music industry has changed. Streaming sites such as YouTube, Spotify and Deezer compete with each other in the number of millions of tracks they can offer. Much of the world's music is now only a click away. You just have to know it exists. Then you can find it and start listening.

What's on this website?
Portuguese popular music, mostly the stuff sung in Portuguese, going back 50 years, with an emphasis on artists still performing today.
To find specific artists and songs covered in the most depth here, look in the Song index.
For Portuguese musical styles such as Fado, Coimbra, Desgarrada or Pimba, and more examples from artists such as Ana Moura, Amália Rodrigues and José Zeca Afonso look them up on the Tag index. The tag headings are also repeated in the Artists, topics, styles category index that, depending on the device you are using, appears at the bottom and side of every screen.
The Glossary gives brief summaries of musical and regional terms relevant to Portuguese music.
For a timeline of Portuguese history see History.
Since most of these songs are in Portuguese there a some notes on the the words you are most likely to hear and how Portuguese is pronounced at Language. This page also has 300-word vocabulary of words that frequently pop-up in song lyrics.
Unlike a traditional blog, the material on this site is not organised in strict reverse date order, as the order in which posts are written is largely irrelevant. So several other navigational aids are provided to help find your way around. Lists of posts, grouped alphabetically by title, or by how recently updated and so on, are displayed at the side.
There's a Search box at the top and bottom of the page, which also contains a Word index and Site map (link goes off-site to external search provider).

Comments
You are welcome to Reply to most posts in the box underneath them. I'm using a new comment system, Talkyard, that better supports compliance with recent EU and British privacy laws. It also allows you to easily add YouTube links to music content should you wish to do so (just put the YouTube address on its own line to embed it within your comment).
The comment system is actively moderated and is only open to people aged 13 or above, unlike the rest of the site which is open to everybody.
Links to the legal stuff - Terms of use, Privacy policy etc are given at the foot of every page.
The comment system has its own Privacy policy and Terms of use as different issues arise and more information is necessarily collected to display and moderate comments. Instructions about how to use the comment system are on the Community guidelines page.
You can also contact Ian Stobie by email at portuguesemusic@cantab.net