Fado has been disliked and even despised by both Right and Left in Portugal during its eventful history. It has been looked down on, legally censored and actively suppressed - but much more actively and effectively by the Right.
It was seen as a source of weakness, in both moral and military spheres.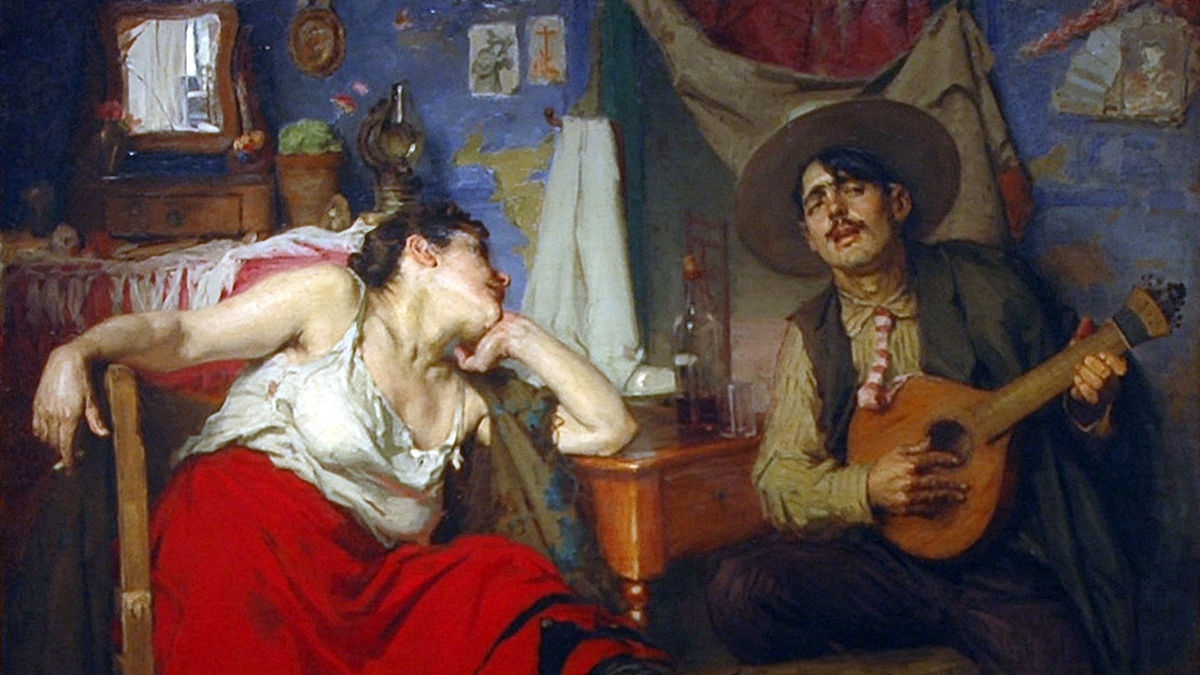 This famous picture by José Malhoa (1855 to 1933), now in the Museo do Fado in Lisbon, is brilliant in its ambiguity. It was painted in 1910 as the debate about Fado was raging. We are now likely to glance at it and see an image of cool bohemianism. But dissolute moral decadence was a more likely reading at the time.
The man on the right is a fadista and petty criminal known as The Painter (Malhoa, who knew them both was thus known as The Old Painter in demi-monde circles).
The woman on the left is a prostitute known as The Scar. She was heavily tattooed. But was known to the young King, who asked Malhoa to tone down the tattoos. The King, like many aristocrats of the day, was a Fado fan.
There lies the problem. Fado was associated with a declining monarchy, and an aristocratic landowning class that was despised for its weakness, moral corruption and inability to stand up for the country. Rather than frequenting brothels it should have been out in the world fighting the other colonial powers, especially the British (who'd taken bits of central Africa off the Portuguese in the era of Cecil Rhodes [1]).
Fado loses its powerful protectors
The previous King had been assassinated in 1908, along with his designated heir. The